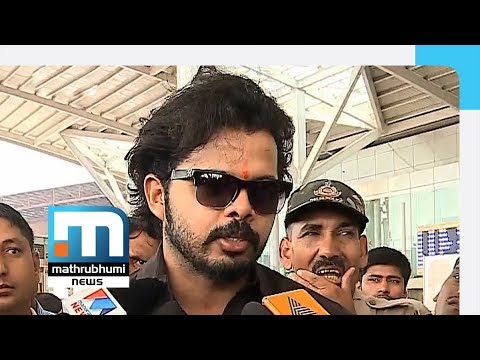 WATCH VIDEO
Download
Download
622 views
0 Likes 0 Dislikes
NEW DELHI: The BCCI on Tuesday opposed the plea by former cricketer S Sreesanth seeking relaxation of the life time ban on him by the country's apex cricketing body so that he could play in county cricket in England.Opposing the plea with a "heavy heart", senior counsel Parag Tripathi told the Supreme Court bench headed by Chief Justice Dipak Misra that the apex cricketing body has appealed against the order discharging Sreesanth in the spot-fixing case during IPL 2013. Tripathi told the court that an inquiry had found him in touch with the bookies through an intermediary.


Connect with Mathrubhumi News:

Visit Mathrubhumi News's Website: http://www.mathrubhumi.com/tv/
Find Mathrubhumi News on Facebook: https://www.fb.com/mbnewsin/

-----------------------------------------------------
Mathrubhumi News (മലയാളം: മാതൃഭൂമി ന്യൂസ്) is a 24-hour Malayalam television news channel and is one of Kerala's most viewed TV channels. Owing to its varied presentation style and reliable content, Mathrubhumi News has become the fastest growing news channel in Kerala. More than just a news channel, Mathrubhumi News features a host of programmes that relate to various aspects of life in Kerala. Some of the frontline shows of the channel include: Super Prime Time, the No.1 prime time show in Kerala, the woman-centric news programme She News and Nalla Vartha a news program that focuses on positive news.

Mathrubhumi News is an initiative by The Mathrubhumi Printing & Publishing Co. Ltd.

Mathrubhumi News. All rights reserved ©.